Bernward Koch was born in January 1957 in Siegen/Westfalen, Germany. When he was 12 years, he started playing French Horn in the musical brass band of his village in Wenden, but just a little bit later he changed to the trumpet "to be able to play more melodies". Two years after he starts to be engaged in bass, guitar and drums. During that time he was playing in a beat-band. When he was 15 his father Hubert Koch, an known accordeon player, donated him a piano and he got his first classic piano lessons, but starts right now with improvisations and compositions, too. His enthusiasm for music grew, especially for Jazz, Rock, Pop and Folk but also for classical music. In his early 20s he started studying at the music-university in cologne, meanwhile he took part (mostly together with his younger brother Christoph) on several music seminars include at the University of Bremen, teaching at Prof. Sigi Busch. In the meantime he played keyboards, drums and percussion in different Jazz-Rock Bands. In 1990 for example an adventurous tournee led him and his Band The Brothers to Moscow.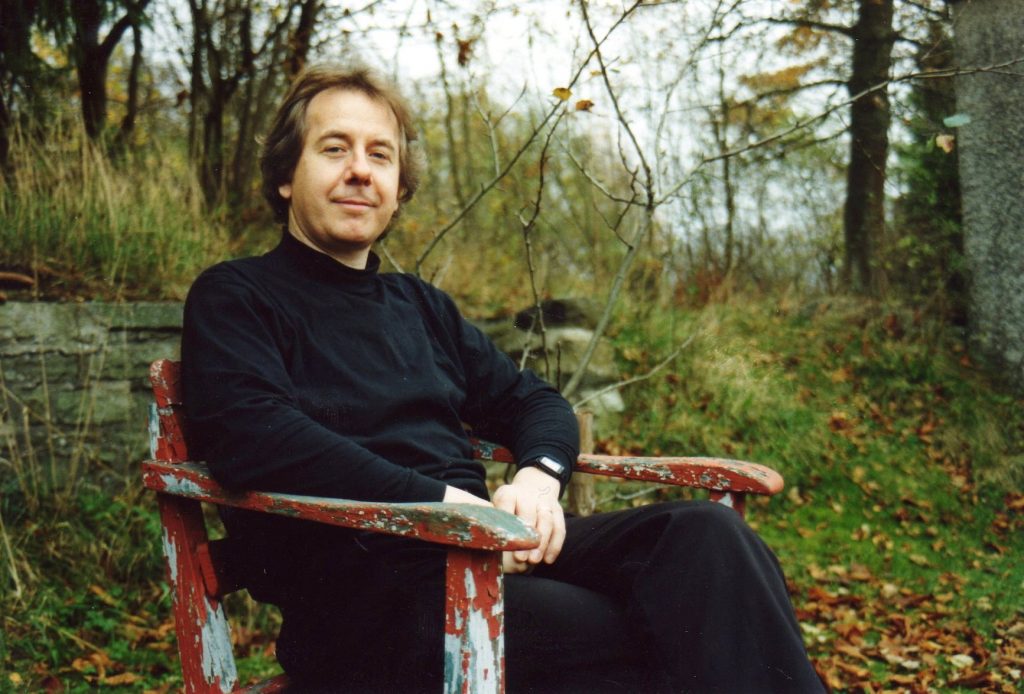 Besides Bernward Koch created piano-based instrumental-compositions, enriched with keyboards, flute, guitar and percussion, with a relaxing, metaphorical character and his discernible tuneful signature, always with a strong melody. In 1989 he signed his first recording contract by the Erdenklang Label in Hamburg for a solo project under his own name. With his debut album "FLOWING" Bernward Koch had a successful debut in the USA in 1990, when he received a strong airplay especially from the major California radio stations THE WAVE in Los Angeles and KKSF in San Francisco and popularized the music of the still unknown German pianist. Koch`s fame began to ascend when his song "Ever returning" was chosen for two Aids-benefit-compilations, by chairman Elisabeth Taylor, initiated by the radio stations KKSF and THE WAVE. He contributed his track besides artists like Bonnie Raitt (Nick of time), Al Jarreau (One way), Sting (Fragile), Lauren Wood (Fallen, from the motion picture Pretty Woman), Dave Grusin/Lee Ritenouer (Early a.m. attitude), Eurhythmics Dave A. Stewart + Candy Dulfer (Lily was here), Bob James/David Sanborn (Maputo), Ottmar Liebert (Heart still beating) and Yanni (Once upon a time). In 1992 an important step in his career followed. His record "LAGUNA DE LA VERA" stayed high in the american Billboard New Age charts for a couple of months. Simultaneously it became one of the most highly acclaimed instrumental records of the year in various other countries.
His 1995 published album "STILL MAGIC" was moving upwards as well in the USA as in Europe. UNITED AIRLINES, JAPAN AIRLINES, Deutsche LUFTHANSA, KOREAN AIRLINES, SINGAPORE AIRLINES, AIR CHINA and many more airlines uses his "music against fear of flying" during the flights all around the world. The album "PICANTE" came out in 1997 performed by Bernward Koch featuring Pablo (previously called The Brothers). This vivacious CD - a mixture of Latin, Jazz and Funk - documents the brilliant concert acting of the musicians. In 1997 the US-record company Real Music (from Sausalito near San Francisco) re-released Koch's first album "FLOWING". This record with a new blue cover artwork was very successful again and reach the Billboard New Age charts top ten. In the summer of 1999 his production "JOURNEY TO THE HEART" was worldwide published by the california-based label. Each song demonstrates Bernward Kochs faculty for melody and harmony, so this record became a heavy airplay in Asia too. "WALKING THROUGH CLOUDS" was the next successful record under the Real Music label, a timeless album, with 16 tracks and one hour very suitable for meditation, calming, yoga... The track "Touched by Love" from that album appears on a compilation in Belgium/Luxembourg by the Universal Music Group together with Tony Bennett, Ennio Morricone and Lang Lang. Today espacially that album is very popular at Radio Pandora. In 2008 a new album of Bernward Koch was released. This live piano solo record be called "MONTAGNOLA" and is dedicated to the writer Hermann Hesse. It won the "Piano-Heaven" award in England and became the "Audio highlight of the month" of the German STEREO journal in September 2009. Then he released a few further records, all under the Real Music label: GENTLE SPIRIT, SILENT STAR, DAY OF LIFE, REMEMBERING, TOUCHED BY LOVE - A COLLECTION (Best of..), and the current album FILLED WITH LIGHT. Bernward composed as always all tracks and plays the most instruments (piano, keyboards, guitar and bass), enriched with flute and percussion. The Weber State University in Ogden, Utah, discovered and tested his music in their research center. it has been certified as "Anti Stress" and recommended accordingly.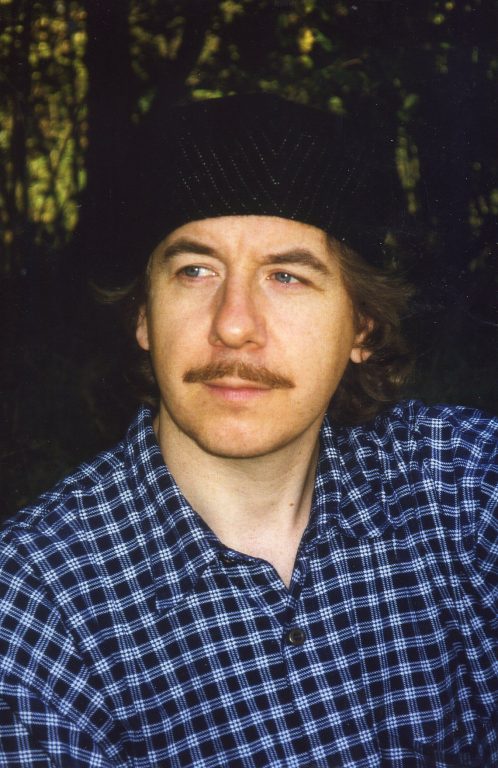 The US organization "Massachusetts Fallen Soldiers" uses his music to heal suicide-prone soldiers who have come back from crisis areas in different places in the world and often suffer from post-traumatic stress disorder (PTSD).
Also you hear his music in movies, e.g. in SHANIKO, the title of an award-winning motion picture of 2008 with Melissa Goad. His composition "Childhood Hour" from the WALKING THROUGH CLOUDS record is sounding. Shaniko is concurrent the name of a ghost town in Oregon where the movie was shooting. Nobody, who knows Koch`s music, will be surprised by his success: the artist composes pieces of outstanding formal maturity with an astonishing musical finesse. For Bernward Koch himself music means telling stories.
His piano-based arrangements are always marked by a tasteful balance of natural and synthetic sounds. The exqusite flute playing of melodies performed by his wife Christiane Böhm has over the years become a trademark feature in his sound which is enriched with the organic pulse of a percussionist and guitar player, Bernward`s brother Christoph.
"Bernward Koch's music unfolds a soothing and seductive charm", say the press. And he says: Music gives wings to a brighter life.
Filled with light is both uplifting and delicate, opening up a musical dialogue between us and nature.